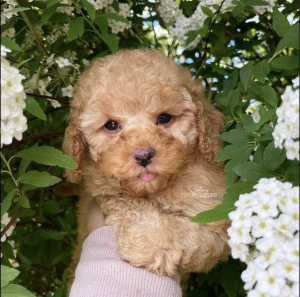 Puppy Care Package
We provide a Puppy Care Package with every Puppy purchase. We want to make sure you have all the essentials when bringing your puppy home. The packs contain: Dry Food, Toy, Puppy Pads, Basic Puppy Care Info.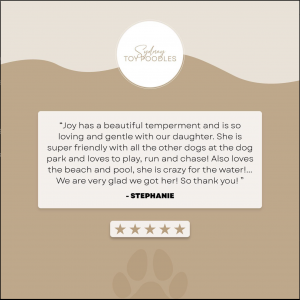 Services and policy
Choosing a new puppy is an exciting prospect – one which will generally involve a lot of emotion. Given that most dogs will be part of your family for many years, it is important to think about the significance of owning a pup!
If within 3 days of purchase you intend to return your new puppy, you will be refunded 50% of the purchase price. This is to ensure the best outcome for you and your pet, and to cover our costs both internally and externally, e.g. for additional vet checks.
A 14 day Health Guarantee is offered with your new pet provided it's examined by a veterinarian within 72 hours of purchase (including weekends). If the veterinarian discovers your new pet has a health problem or genetic disorder that will significantly reduce it's life expectancy present at the time of purchase, we will gladly refund or exchange your pet subject to availability. We will require written confirmation from the veterinarian. Sydney Toy Poodles is not liable for any other veterinarian fees or costs incurred; we are only liable for the purchase price or the exchange of your pet. This Health Guarantee does not cover misadventure, behavioural or genetic disorders not obvious at time of sale.